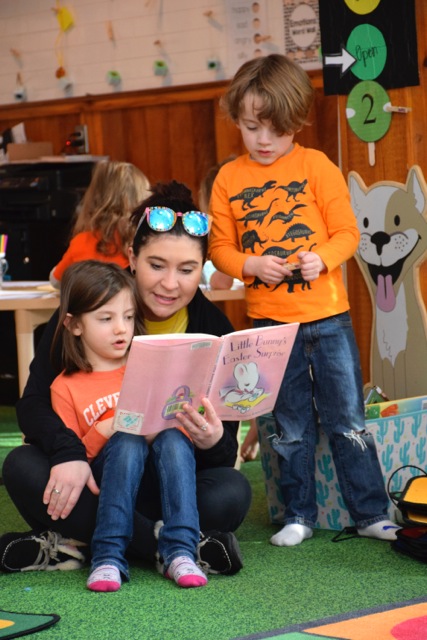 Our pre-K 2 students are thriving in their newly created classroom.
With the creation of our new Bright Beetles classroom at Grandview Station, our older children (those with midyear birthdays or who miss the kindergarten cut-off are now able to stay at LDBB until they're six—in a classroom of their own where they can focus on more age-appropriate subjects like phonics, literacy readiness, early math and critical thinking skills, as well as our "Little Adventures, Big Connections" nature-awareness program.
Among the best features of our new classroom are our learning centers, which we call Innovation Stations. Designed to offer both creative freedom and core learning foundations, they focus on Nature, Awareness, Math, Engineering, and Science, with embedded pre-reading and writing skills. As children develop their independent thinking skills, they're also encouraged to develop friendships, practice kindness, and take part in their community—all of which sets them up for success in Kindergarten.
Our teachers love the new program as much as our children do! Here are just a few of the things they've told us about working with their "Bright Beetles":
Beginning March 23, we have a very special program coming to our Bright Beetles Classroom. Local Hilliard business, Aprons & Easels will bring one of their fun, creative classes to us. They'll lead our kiddos in a painting workshop in which they'll create a Dr. Seuss-themed One Fish, Two Fish, Red Fish, Blue Fish canvas. We can't wait to see how everyone's paintings come out, and look forward to more inspiring programs with Aprons & Easels in the future.
Right now, children from all three of our LDBB centers are joining the Bright Beetles classroom at our Grandview Station location, but when our new Short North facility opens, we'll be opening a Bright Beetles room there as well.
DISCOVER MORE ABOUT OUR CLASSROOM CURRICULUM here: